Chaotic Christmas Countdown
WOW....once again I can not believe that we have been doing this for 55 DAYS!!!!!
Today's craft involves a past craft and a new one!!! Last night my house was a LITTLE CHAOTIC and my kitchen was torn to pieces with snow flakes and berries all over the place....kids running in circles screaming at the top of their lungs...and there I stand CRAFTING!!!!!! TOTALLY tuning it all out!!! It is like I go to a different world when

I

am making something!!!
Ok!!! You will need an old vase, Christmas sock, tape, greenery and long sticks if you like!!
I KNOW you were wondering "WHY??" we needed a sock!!! WELLL....you can transform ANY old vase into a MAGICAL, CUTE vase!!!
Take a Christmas Sock (can use different socks for different occasions) and cut the tip off of it!!
Slide it down over the vase!!! I turned the vase over and slid it from the bottom!!!
I then spray painted my "STICKS!!!!" I made mine red, green, and white!!!!!
THEN I used my "trick" from Day 53 so go here
DAY 53
for a complete tutorial!!! Then start placing your sticks!! After that I made my clumps of ornaments from DAY 51 and the tutorial can be found here
Isn't it AWESOME!!!!! I keep moving it around and can't decide where I like it the best!!!!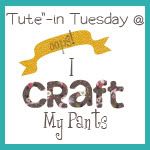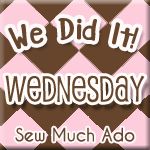 http://randeesorganizedchaos.blogspot.com/2011/11/chaotic-christmas-countdown-day-53.html